Facebook shares tumble in Cambridge Analytica data breach
Comments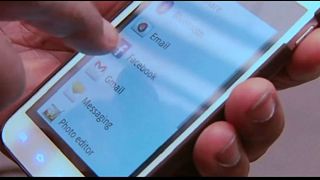 Facebook shares lost tens of billions of euros on Monday as the row over a data breach showed no sign of letting up, and the company did not help itself by refusing to break its public silence on the issue.
"If you're trying to influence an American election, that's a one-stop shop"

Cambridge Analytica
Instead, the social media giant has moved to quell the storm by hiring an outside firm to audit the data analytics company accused of gaining inappropriate access to more than 50 million Facebook accounts.
The audit will help determine whether the Facebook data collected by Cambridge Analytica still exists or if it has been destroyed.
Lawmakers on both sides of the Atlantic said they would investigate the reported breach to see if data misuse had taken place.
Dirty tricks
Pressure was also mounting on Cambridge Analytica as a new documentary appeared to expose a playbook of political dirty tricks that extended far beyond the misuse of data.
The company denies any wrongdoing but UK authorities say they will seek a warrant for its servers.
The company was hired by Donald Trump's presidential campaign in 2016.