Stephen Hawking brought wonder to millions
Comments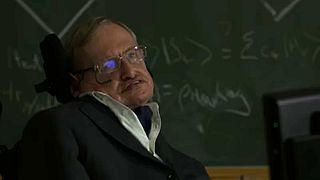 Tributes are being paid to world renowned British physicist Stephen Hawking, who has died at the age of 76.
Hawking, was known for his work on black holes and relativity and at 22 he was diagnosed with a rare form of motor neurone disease.
American astrophysicist George Smoot was a Nobel Prize winner in 2006 and he says, "I went on the Big Bang Theory and he went on the Big Bang Theory, then he went on three other shows, where we would go to conferences and give talks. His talks would be fuller than mine, or people would pay more money to get into the public box. However, one thing that did disturb him was I got the nobel prize and he didn't."
International fame came after the 1988 publication of "A Brief History of Time".......one of the most complex books ever to achieve mass appeal.
Broadcaster and Professor of Physics at the University of Surrey Jim Al-Khalili OBE says, "What he did was bring that wonder of, about the universe, about the curiosity about where we are as human beings, where did we come from, our place in the universe, he brought that to many many different millions of people."
In a statement, his children, Lucy, Robert and Tim say, "We are deeply saddened that our beloved father passed away today."
The University of Cambridge where Prof Hawking was Lucasian Professor of Mathematics say he was "an inspiration to millions".
He was an outspoken disability rights activist and in 2014, the story of his life was the subject of the award winning film The Theory of Everything.