Air France 'shirt-ripping': case goes to Paris appeals court
Comments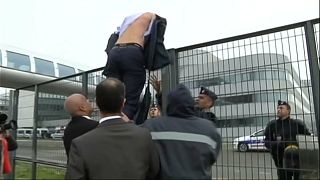 In 2015, images from a Paris airport made it onto television screens around the world. Two Air France executives, their shirts ripped off their backs were forced to scale a fence to escape a mob of thousands of employees – many of them union members - who were furious about a huge restructuring plan.
Today (March 12), 12 former and current Air France workers will appear before the Paris Court of Appeal charged with violence and vandalism. In 2016, three were handed suspended sentences of three to four months, a fourth was released and eight others were given 500-euro fines.
The new trial opens in a different context. Air France has turned its finances around and the unions that protested in 2015 are now striking to claim what they say is their share of the pie.