Ferrero Rocher buys Nestle's confectionery business
Comments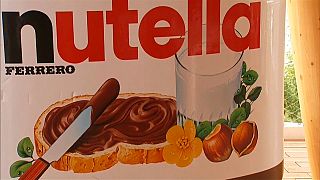 The Swiss food group Nestle has agreed to sell its U.S. confectionery business to the Italian company Ferrero Rocher for a little over one billion euros.
It's a sea change for Ferrero which for seventy years hasn't made any acquisitions.
Analysts say that there's a trend in the food business away from high sugar snacks to more healthy ones, and Nestle is no exception in ditching its sweets.
And that's partly because many governments are expected to introduce new sugar taxes to tackle obesity.
"For Ferrero this gives them a bigger platform, bigger negotiating power with retailers, it increases manufacturing capacity. They're really been trying to expand in the United States," Martinne Geller, a Reuters analyst commented.
Correction: This story was updated to include the correct spelling of Ferrero Rocher.