Pictures show terrifying moment tiger attacked Russian zookeeper
Comments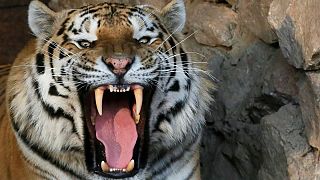 A zookeeper is recovering in a Russian hospital after a tiger attacked her under the gaze of shocked visitors.
Kaliningrad Zoo said the injured employee had breached safety rules by putting herself in the tiger's enclosure.
Visitors to the attraction – situated in Russia's Kaliningrad enclave on the Baltic – came to her rescue by distracting the animal.
They shouted and threw stones and even chairs and tables from a nearby restaurant in a bid to interrupt the attack.
Their efforts worked and the zookeeper managed to escape to an 'inner room', the zoo said in a statement.
It added this was the first time in the zoo's history that a tiger had attacked somebody and that an official investigation was underway.
The woman was taken to hospital. The zoo said her condition was stable and that her injuries were not life-threatening.
The tiger, called Typhoon, has been at the attraction for more than 15 years and does not have a history of aggression, the zoo added.
No measures will be taken against the tiger, the statement said.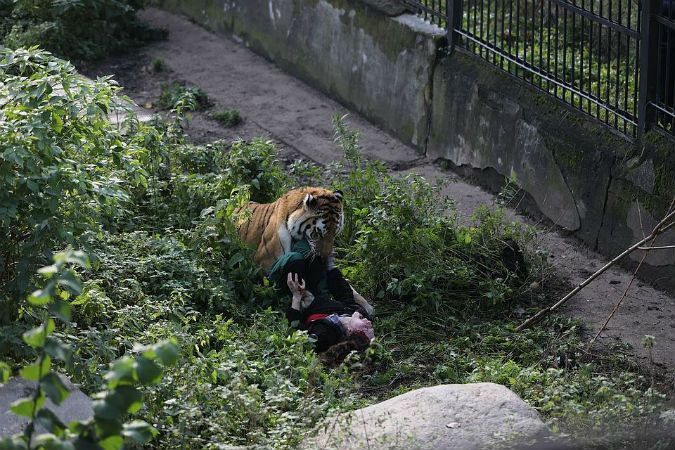 Credit: Гаджиево/Vkontakte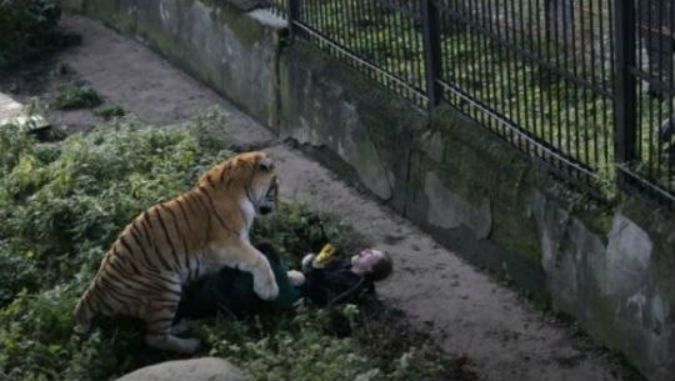 Credit: Galina Solonenko/Vkontakte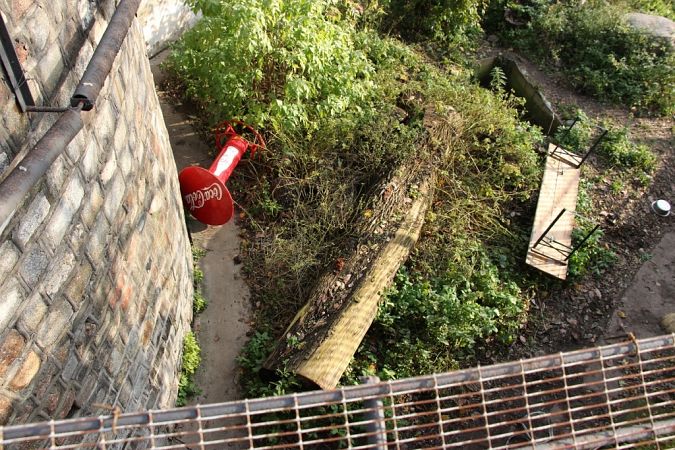 Credit: Kaliningrad Zoo