View: The Rohingya people deserve so much better
Comments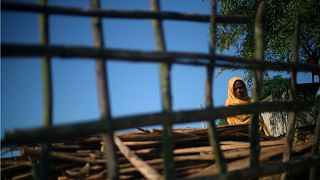 The opinions expressed in this article are those of the author and do not represent in any way the editorial position of Euronews.
As the influx of Rohingya pouring into Bangladesh from Myanmar continues, UNHCR press officer Vivian Tan looks at ways of addressing the "most desperate situation" she has witnessed in 15 years of working with refugees.
Tan offers advice to both Myanmar and the wider international community on what more they can do for the Rohingya, whom she says "deserve so much better" than the treatment they are currently being given.
Watch the video above to get Tan's view on the Rohingya crisis and how it can be solved.
Vivian Tan is a regional press officer for UNHCR based in Bangkok.
The views expressed in opinion articles published by Euronews do not represent our editorial position. If you want to contribute to our View section, email ideas to: view@euronews.com