British tourist shot in Brazilian favela recovering in hospital
Comments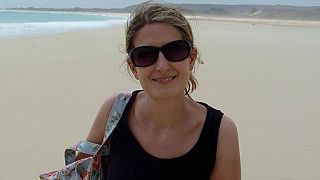 A British tourist is recovering in a Brazilian hospital after she was shot while her family was looking for somewhere to buy a bottle of water.
Eloise Dixon was on holiday in Angra dos Reis, a popular beach destination 90 miles from Rio de Janeiro, when she and her husband and three children drove into a favela controlled by a drug gang.
Authorities say the 46-year-old was shot twice in front of her husband and children after a group approached their car and told them to get out.
The group had become lost as a result of a language mix-up while asking where they could buy water – agua in Portuguese.
They were instead directed to the neighbourhood of Agua Santa – a notorious neighbourhood overrun by gangs.
After the shooting, Dixon's husband, who had been driving, returned to the main road and kept driving until reaching a highway police post, from which the victim was rushed to hospital.
Local police detective Bruno Gilaberte said: "They were confronted by criminals who ordered them to get out, and the car was hit by shots from a firearm.
"Because of the language difficulties, there was some confusion. They ended up going to the Agua Santa neighbourhood where they were targeted by criminals. They were shot at after failing to understand the order they were given to leave the area."
Doctors say Dixon was shot in the abdomen but that the bullets had not ruptured an major blood vessels or organs.