A tongue-in-cheek advert from Burger King has ruffled royal feathers in Belgium.
The publicity video asks Belgians to choose between the real-life King Philippe or the fast food chain.
But the online advert, available at www.whoistheking.be, has prompted a rebuke from the Belgian king's official spokesman.
They are annoyed the burger chain has not asked for permission to use the king's image, even though he is in cartoon form in the publicity.
If online voters choose Burger King, they are thanked for their vote.
But a click on King Philippe prompts users to confirm their choice, alongside the question: "Are you sure you want to elect King Philippe, it's not him that will cook your fries."
Pierre Emmanuel de Bauw, told AFP news agency: "The use of the king's image is subject to authorisation. In this case, no demand was addressed to us.
"As it's for commercial purposes, we would not have given our authorisation."
Burger King is set to open its first store in Belgium in June.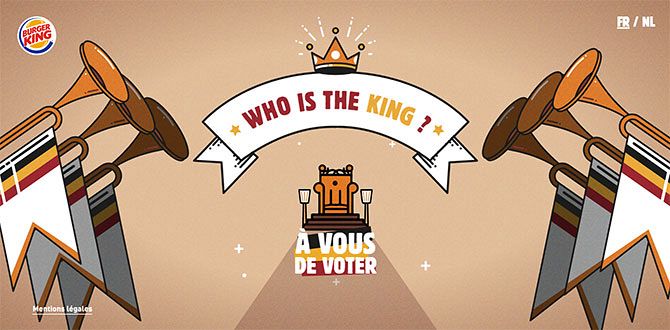 The site first asks 'Who is the king?'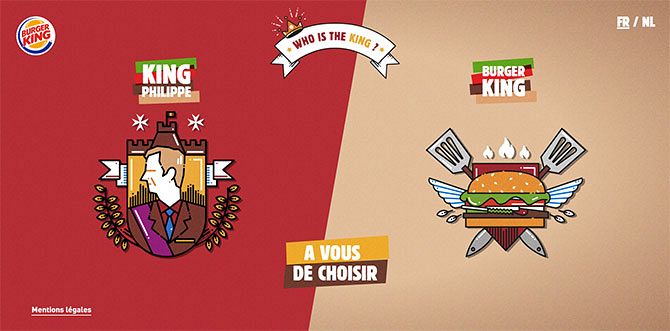 Before offering a choice between King Philippe and Burger King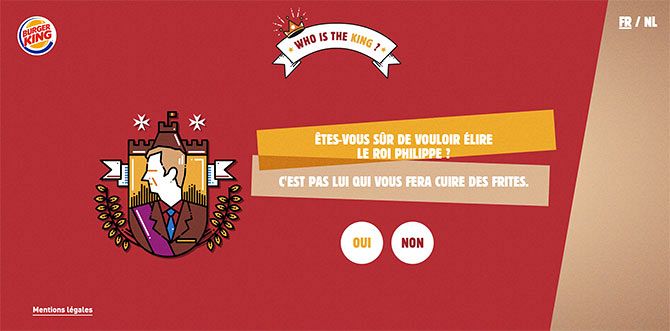 Voters for King Philippe are asked if they are sure about their choice: "It's not him that will cook your fries."