Global cyberattack holds Britain's NHS and businesses worldwide hostage
Comments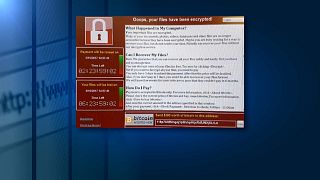 The massive cyber attack on Friday that crippled many Spanish businesses and 16 regional health authorities in Britain's NHS is much bigger than first thought, and goes beyond Europe.
One internet analysis company reported over 45,000 attacks in more than 70 countries, all using "ransomware" that locks computer users out of their machines unless they pay up as the problem mushroomed around the world.
J J Associates international Business Intelligence jjassociatesYinSharing Important <a href="https://twitter.com/hashtag/Cybercrime?src=hash">#Cybercrime</a> <a href="https://twitter.com/hashtag/Ransomeware?src=hash">#Ransomeware</a> News <a href="https://t.co/LIq6v2ycCT">https://t.co/LIq6v2ycCT</a></p>— Phil Johnson (philjjassociate) 12 mai 2017
"This was not targeted at the NHS, it's an international attack. A number of countries and organisations have been affected. The National Cyber Security Centre is working closely with NHS digital to ensure that they support the organisations concerned and that they protect patients' safety. And we're not aware of any evidence that patient data has been compromised," said British Prime Minister Theresa May.
Please read the following NHSDigital</a> official <a href="https://twitter.com/hashtag/nhscyberattack?src=hash">#nhscyberattack</a> statement: <a href="https://t.co/LMiUJ8JSWg">https://t.co/LMiUJ8JSWg</a></p>— NHS England (NHSEngland) 12 mai 2017
At Spain's Telefonica, one of Europe's biggest companies, workers were told to turn off their computers and cut the internet before being told to go home as work was impossible. Several other firms were badly affected.
"This happened about 10.30 or something like that, the computer screens turned blue and they said that we should go, as all our computers had frozen up," said one Telefonica worker.
With cybercrime on the rise against big companies many are discovering they are still running vulnerable 1990s software, and are scrambling to make improvements. Others balk at the cost and hope they won't be targeted. But it appears to be only a matter of time.
#CyberTip: Running out-of-date software can put you at risk of security vulnerabilities that hackers seek out and exploit.

— Cybersecurity (@cyber) 8 mai 2017