UNESCO: Israel is "occupying power" of Jerusalem
Comments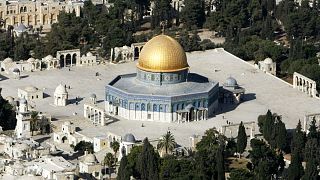 UNESCO member states have endorsed a contentious resolution referring to Israel as the "occupying power" of Jerusalem.
The agreement reaffirms the religious importance of the Holy City to Christianity, Islam and Judaism.
The resolution said "all legislative and administrative measures and actions taken by Israel, the occupying power, which have altered or purport to alter the character and status of the Holy City of Jerusalem" will be "null and void and must be rescinded forthwith."
It also criticises Israeli excavations in east Jerusalem as a violation of international law.
MOUNIRANASTAS
PALESTINIANDEPUTYAMBASSADOR TO UNESCO
Palestinian deputy ambassador to UNESCO, Mournir Anastas, said:"It is clearly a recall to Israel its legal status in East Jerusalem, which is the occupying power and following this status it has no right to conduct any work, excavation or any other changes in the city."
The move has sparked anger in Israel, which regards all of Jerusalem as its unified capital.
Prime Minister Benjamin Netanyahu said the resolution diminishes Jewish ties to the city and said said he will withhold one million US dollars from the United Nations.