Uber 'under investigation over tool to evade scrutiny by authorities'
Comments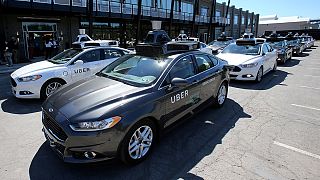 The ride-hailing firm Uber is reportedly under criminal investigation for use of a software tool which helped its drivers evade government regulators.
The US Department of Justice inquiry is said to centre on Uber's so called Greyball app.
Uber is alleged to have deployed the programme as a means of thwarting government regulators who were cracking down in areas where its service had not yet been approved.
The US Department of Justice has so far made no comment about the inquiry which was disclosed in a transportation audit conducted by the City of Portland in Oregon.
The existence of Greyball was made public in early March after an article in the New York Times.
The use of programme was prohibited by Uber shortly after. It has insisted the software was created to check ride requests in order to prevent fraud and safeguard drivers.