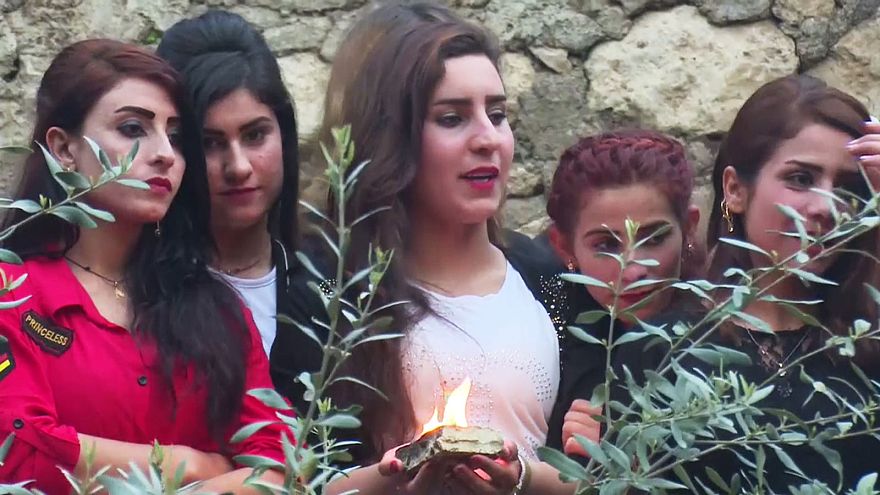 Iraqi Yazidis celebrate their New Year
Thousands of Yazidis celebrated their religious new year at the ancient Yazidi temple at Lalesh in northern Iraq on Tuesday evening, (19 April).
New Year was on Wednesday, (20 April), but celebrations are held on the eve.
Lalesh is the holiest Yazidi shrine in Iraq and in the world.