China 'seriously concerned' over North Korea missile warnings
Comments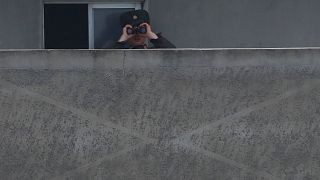 China's foreign ministry has expressed 'serious concern' over its ally North Korea's warning of further missile tests and the eventual possibility of nuclear war.
Ministry spokesman Lu Kang told a press briefing that Beijing was firmly opposed to any words or actions that could further provoke tensions.
"I have noted the recent report. China expresses serious concern with recent trends about North Korea's nuclear and missile development. China is unswerving in its commitment to realising the de-nuclearisation of the Korean peninsula, maintaining the peace and stability of the Korean peninsula, and continue to solve matters through dialogue and negotiations," said Lu.
His comments come amid differing reports about the trajectory of a US strike group in the region. President Donald Trump's claims that it had been heading to the Korean peninsula were initially dismissed, then later confirmed.
"Instead of continuing in one direction as she pulled out of Singapore, she's going to continue part of her cruise down in that region. But she was on her way up to Korea," said US Defense Secretary, James Mattis.
Tensions between Washington and Pyongyang have seen a recent upsurge, with US Vice President Mike Pence describing North Korea as "the most dangerous and urgent threat to peace and security" in the Asia-Pacific.