Film maker Roman Polanski loses latest bid to end US rape case
Comments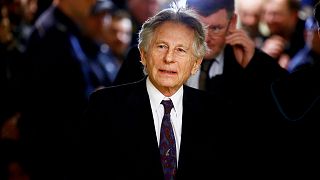 A Los Angeles court has rejected granting film maker Roman Polanski immunity from prison in relation to a decades-old case involving sex with a minor.
Through his lawyers, Polanski who is now 83 and lives in France, had told the court he was willing to return to the US if he was assured he would not spend more time in jail.
The film director fled ahead of sentencing in 1978 after admitting having sex with a girl aged 13.
Judge denies Roman Polanski's bid to end 40-year-old rape case https://t.co/qGmAfajRmupic.twitter.com/1rLYbSBzFw

— Variety (@Variety) April 3, 2017
Prosecutors in the US however challenged the request for immunity saying Polanski should not receive special treatment as a celebrity.
Polanski, whose films include "Rosemary's Baby," "Chinatown" and "Tess," was arrested on US warrants in both Poland and Switzerland during the past decade but both countries ultimately declined to extradite him.
Victim Samantha Geimer has said in the past that she believes Polanski's exile from the US had been punishment enough.