More than 100 arrested in child pornography raids in Spain
Comments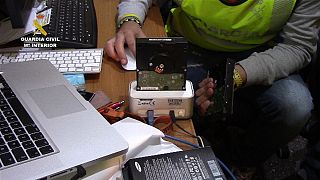 More than 100 people have been arrested by police in Spain as part of an investigation into child pornography.
Authorities say they have seized some 450,000 computer images and videos allegedly showing sexual abuse of children, including babies.
Police raided dozens of homes across the country and seized hard drives and computers.
They say so far 10 of the victims have been identified.