Wikileaks: CIA spy tools hack phones, TVs and apps
Comments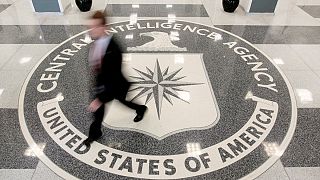 The whistleblower website Wikileaks has published "Year Zero", a large cache of what it says are secret CIA documents detailing hacking tools used to evade security on phones, apps and hand held-devices for spying.
Evidence mounts showing CIA & FBI knew about catastrophic weaknesses in the most-used smartphones in America, but kept them open — to spy. https://t.co/mDyVred3H8

— Edward Snowden (@Snowden) March 7, 2017
Why is this dangerous? Because until closed, any hacker can use the security hole the CIA left open to break into any iPhone in the world. https://t.co/xK0aILAdFI

— Edward Snowden (@Snowden) March 7, 2017
Stuart McClure, CEO of a cyber security firm said that one of the most significant disclosures conveys how the CIA leaves trails to suggest that Russia, China or Iran are behind its hacking.
One document appears to show that British agents use a program called "Weeping Angel" to turn a Samsung TV into a recording device while it appears to be switched off.
Raphael Satter, a cyber-security expert told reporters:
"I just spoke to a former CIA officer who told me that this was really bad. He said that there would be a serious reckoning within the CIA. He seemed to be surprised…he said he would be surprised if people didn't lose their jobs over this.
The site also reported that CIA experts were placed undercover at a base in Frankfurt to develop the hacking tools for targets in Europe, the Middle East and Africa.
RELEASE: Vault 7 Part 1 "Year Zero": Inside the CIA's global hacking force https://t.co/h5wzfrReyypic.twitter.com/N2lxyHH9jp

— WikiLeaks (@wikileaks) March 7, 2017
Wikileaks claims that the CIA malware has managed to bypass encryption on popular messaging apps like WhatsApp. But because the software attacks devices and operating systems themselves, any app could potentially be at risk. It is now up to companies like Samsung, Apple and Google to barricade these backdoors and stop further security breaches.