Ukraine tycoon Firtash faces US justice over bribery claims
Comments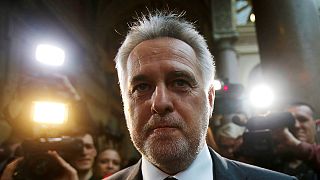 An Austrian court has cleared the way for Ukrainian businessman Dmytro Firtash to be extradited to the United States to face bribery allegations. The decision overturns an earlier ruling that deemed the US request was politically motivated.
In 2015, Firtash was arrested in Vienna at Washington's request. He is accused of having paid millions of dollars to Indian politicians to obtain mineral exploration licences.
It has also emerged that Firtash had also been detained on a European arrest warrant based on a separate Spanish request.
Firtash was one of the most powerful tycoons during the years of the ousted pro-Russian president Viktor Yanukovich.