Iraqi forces 'capture eastern Mosul,' defence ministry says
Comments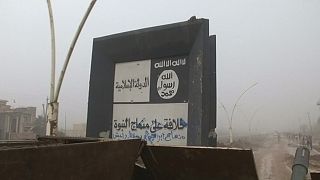 The Iraqi defence ministry says its forces have recaptured all of eastern Mosul from ISIL militants who had been holding on to a pocket east of the Tigris river.
A statement on the ministry's website said the Army had gained control of the left bank of the city at a heavy cost to the jihadist group.
"The armed forces succeeded in liberating the left bank of the city of Mosul completely, after inflicting heavy losses in lives and equipment to the enemy," the statement read.
Backed by the US, Iraqi forces have been fighting since October to retake Mosul, which is ISIL's last major stronghold in Iraq.
The militants initially captured the city in 2014 and still dominate the river's western bank.
ISIL had based its headquarters in the University of Mosul until government forces took control of the institution on January 14. Students have since launched a campaign to clean up the damage caused by fighting and have called for residents of the surrounding neighbourhoods to come home.
"This is a message for ISIL, to let them know we will come back, with books in our hands. We're starting, from this moment, to study and to reopen the central library," one man vowed.