Los Angeles' iconic Hollywood landmark vandalised
Comments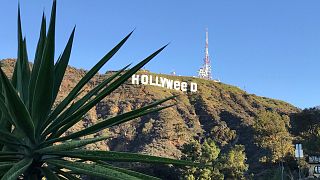 The iconic Hollywood sign erected on the hills overlooking Los Angeles has been vandalised as part of a New Year prank celebrating California's vote to legalise recreational marijuana.
Police are searching for a man, captured on security camera footage, draping tarpaulin on the sign in order to alter the nearly 14 metre tall letters spelling "Hollywood" into "Hollyweed".
On Sunday and at roughly 3 am local time (1100 GMT), the man dressed in black climbed the landmark to change the appearance of the sign's two O's into E's.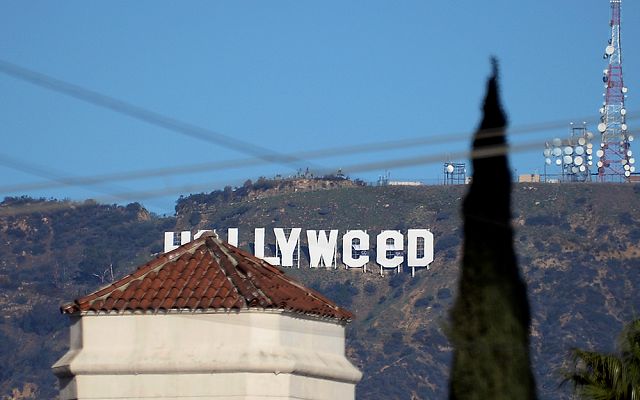 Sargent Robert Payan of the Los Angeles Police Department said there are no suspects and police are treating the incident as minor trespass.
On Nov. 8, during the US presidential election, California voters approved a measure to make recreational marijuana legal for adults. Cannabis remains illegal, however, under US federal law.
This is not the first time the Hollywood sign has been vandalised on the subject of marijuana.
In 1976 a similar prank was orchestrated when California relaxed its marijuana laws, making possession of up to an ounce (nearly 28 grams) of the drug a misdemeanour rather than a felony.
Back then, the sign was also changed to read "Hollyweed" using more than 200 euros worth of curtains.
Local university students have a history of doing similar pranks to the sign in the 1980s. Other alterations of the landmark were done in the following decade.
In 2010, activists changed the sign as part of a campaign to block development plans that threatened the landmark with nearby luxury housing projects.
The Hollywood sign was first built in 1923 and initially read "Hollywoodland". It was shortened in 1947 after the city's chamber of commerce refurbished the sign which had been damaged in a storm.