US Federal Reserve raises interest rates for second time in a decade
Comments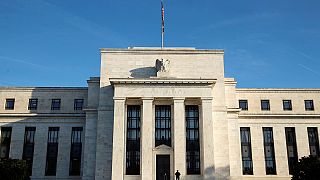 The US Federal Reserve has raised interest rates the first time this year and the second time in a decade.
America's central bank has raised borrowing costs by a 0.25 percent to 0.50-0.75 percent, and has said it anticipates three more rate hikes in 2017.
Concluding the two-day policy meeting Fed Chair Janet Yellen told reporters at a news conference that the policy statement was "a modest adjustment".
When questioned about the impact of the change in occupant at the White House, Yeller responded: "Thinking about the paths and revisions, there are a number of factors taken into account… Some of the participants did incorporate some assumption of the change in fiscal policy into their outlook."
But she added she would not want to speculate over the changes in fiscal policy and how it would impact the economy.
The hike in interest rates means that America's central bank believes the US economy and jobs market has strengthened sufficiently to withstand a rise in borrowing costs.
In a statement released online the Fed stated: "Information received since the Federal Open Market Committee met in November indicates that the labour market has continued to strengthen and that economic activity has been expanding at a moderate pace since mid-year. Job gains have been solid in recent months and the unemployment rate has declined."
The last rate hike came in 2015 when the Fed changed rates from the zero lower bound following the 2007-09 financial crisis, in a bid to boost the economy and limit job losses.
At the time, they had signalled several rate hikes in 2016 which failed to materialise.
Turbulence from fears over the Chinese economy to the Brexit vote in June have meant that policymakers kept the cost of borrowing unchanged.