Ex-Interior minister wins presidency in Transdniestria
Comments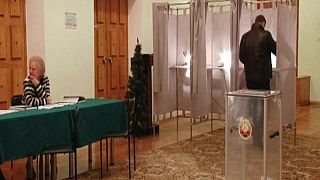 Voters in Moldova's breakaway Transdniestria region have elected former interior minister Vadim Krasnoselskii, as their new president.
He convincingly beat the incumbant leader Yevgeni Shevchuk, winning over 69 percent of the vote.
The pro-Russian enclave of Transdniestria declared its independence in September 1990, one year before the collapse of the Soviet Union. It's government is backed by Moscow but has not been recognised by any other country.