Spain's exports boost helps trade deficit drop
Comments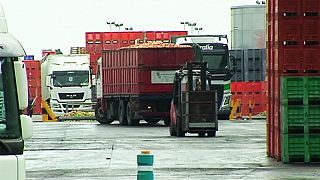 A rise in exports and a drop in imports has allowed Spain's trade deficit to fall by 29 percent between January and September to 13.2 billion euros.
Exports crept up 1.2 percent in the first nine months of the year from a year earlier to 188.5 billion euros, a record for that period, while imports slipped 1.6 percent to 201.7 billion euros.
In September, the deficit was down 13.2 percent from a year earlier, to 2.2 billion euros as exports remained stable at 21.4 billion euros and imports fell 1.4 percent to 23.7 billion euros.