China's yuan at 8-year low against the US dollar
Comments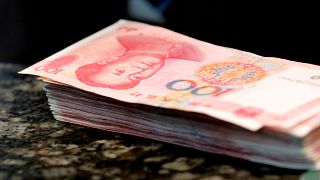 China's currency, the yuan, continues to fall.
It has just hit its lowest value in almost eight years against the US dollar having declined for eight days in a row.
Traders said the yuan has been under pressure recently due to a strong US currency.
The dollar has rallied after the shock from Donald Trump's surprise election win receded.
The foreign exchange experts also pointed out the yuan is stable against the euro, the British pound and the Japanese yen
China's central bank thinks that will continue with the fundamentals of the Chinese economy unchanged and the latest economic data showing positive signs.