BMW profits hit by shift to demand for smaller cars
Comments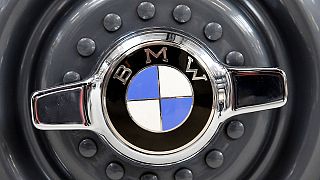 BMW says the fact that it sold more smaller vehicles and fewer in the US hit its quarterly operating profit.
Customers are choosing smaller, less profitable offroaders. BMW's volume model, the 5-series, is also at the end of its lifecycle and competing with a brand new Mercedes-Benz E-class.
More intense price competition in the United States and higher personnel expenses as staff numbers rose were additional factors, BMW said.
The German carmaker also warned increased spending to develop electric cars will have an effect on its bottom line.
Its third-quarter earnings before interest and taxes were 2.38 billion euros, little changed from 2.35 billion in the same period last year.
Sales in the United States dropped 8.7 percent. In Europe they rose 10.4 percent and they were up 10.7 percent in mainland China.
The more competitive US sales environment has already forced German premium manufacturer Audi to cut its sales forecast for the year