An RSPCA official has spoke of his horror of one of the worst cases of animal cruelty he has ever seen.
Inspector Nick Jones said the animal rescue and welfare organisation was looking for more than one person after a small dog was buried alive with a nail protruding from its head.
Hikers in Kirkleatham Woods in Redcar, Cleveland, made the grim discovery and called the police.
They discovered a white terrier-type animal whimpering, despite a nail protruding through his skull through his eyes.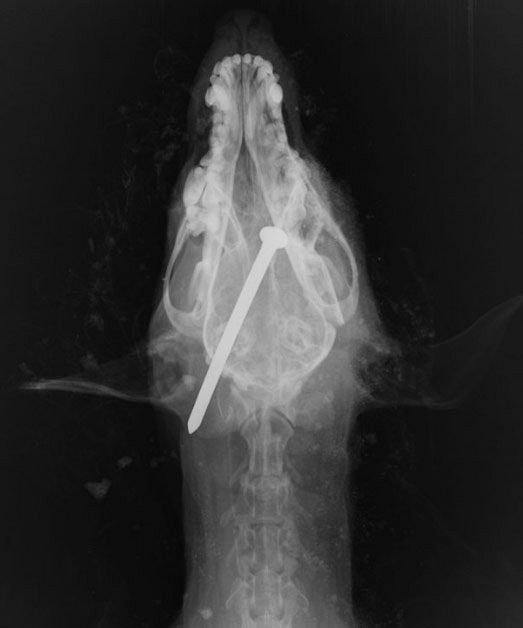 The police took the dog to RSPCA vets but they had to put him down due to his injuries.
Mr Jones said: "In all my 10 years working for the RSPCA, I have never known anything so horrifying and inexplicably cruel.
"This is clearly a very deliberate act of cruelty and it's inconceivable to think why somebody has done it to this poor little dog.
"It's likely more than one person was involved in this act of horrific cruelty due to the force needed to inflict such an attack."
Just read a story about a dog being found buried alive with a nail hammered into its head. We are such a vile species.

— Becky (@becksthfc) 19 octobre 2016
Local Redcar MP Anna Turley described that attack as an "abhorrent act of cruelty".
"That someone would even consider, let alone inflict, such brutality on a defenceless animal is beyond belief," she said.
"I hope the perpetrators of this crime are caught and receive the punishment they deserve."