Swedish telecoms network equipment company Ericsson to cut 3,900 jobs
Comments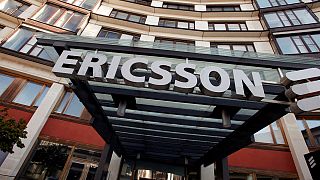 Tough times in the telecoms industry mean Swedish mobile phone exchange equipment maker Ericsson is cutting 3,900 jobs, a fifth of its workforce.
The company – whose share price has fallen by around a quarter this year – will lose people in sales, production, administration and research and development. The total includes 900 consultants.
Ericsson is one of Sweden's biggest employers and its location is part of the problem according to independent analyst Darren Sinden: "It's a Swedish company, and it's very much a paternalistic society, so I think historically they probably haven't cut jobs as quickly as they should have."
Sinden pointed out that demand has fallen in an incredibly competitive market: "There's a lack of new 4G orders. Most of that infrastructure has been installed now by the carriers and 5G, which is the next generation of mobile phone technology, is not really up and running yet, so there's a cyclical low in the demand for their products. They face fierce price competition from Huwai based in China with a much lower cost base and rival Nokia and it's very difficult to compete against that when you're having to pay Swedish wages."
However, Ericsson has said it will recruit about 1,000 workers in the next three years to improve its software expertise as it moves to support technology shifts, new customers and more software development.