Turkey: 'credible evidence' of detainees being tortured - Amnesty
Comments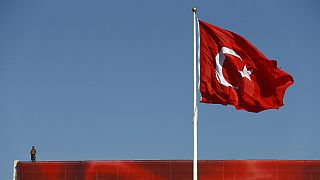 Amnesty International has published a statement alleging that detainees in Turkey are being tortured amid the spate of arrests after the 15 July failed coup.
"Amnesty International has gathered credible evidence that detainees in Turkey are being subjected to beatings and torture, including rape, in official and unofficial detention centres in the country," the statement reads.
"The organization is calling for independent monitors to be given immediate access to detainees in all facilities in the wake of the coup attempt, which include police headquarters, sports centres and courthouses."
The statement quotes Amnesty International's Europe director John Dalhuisen, saying: "'Reports of abuse including beatings and rape in detention are extremely alarming, especially given the scale of detentions that we have seen in the past week. The grim details that we have documented are just a snapshot of the abuses that might be happening in places of detention'."
Tens of thousands of Turks gathered for a pro-democracy demonstration in Istanbul on Sunday evening. In a rare move, supporters of Turkey's ruling AK Party and of the main opposition parties have been rallying side by side.
"This day is for reunification," Kemal Kilicdaroglu, the leader of the opposition CHP, told the crowd, "a day for coming together to stand against all kinds of dictatorships and coups. Time to listen to people's cries."
More than 60,000 people have been suspended, detained or placed under investigation in a widespread crackdown after the coup attempt – in which at least 245 people were killed and more than 2,000 injured.
"Those villains in military uniform, these gang members, those snakes who infiltrated the armed forces have inflicted great damage on our nation. But we will eliminate these people," Hulusi Akar, the army chief of staff, said on Sunday.