Price rises chill Netflix subscribers
Comments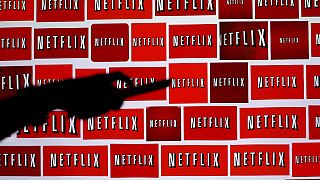 Customer growth for video streaming service Netflix has chilled.
It added fewer subscribers than expected between April and June as some people who had had cheaper long-term contracts canceled ahead of a price increase.
Having forecast it would get 2.5 million new customers in that three month period it only got 1.68 million – comprising 1.52 million subscribers in its international markets and 160,000 in the United States.
"We are growing, but not as fast as we would like or have been," the company said in its quarterly letter to shareholders.
The company has been phasing in price rises for existing customers by $1 or $2 per month. Cancellations "ticked up slightly and unexpectedly" in early April amid press coverage about the coming increases, the Netflix letter said.
Netflix customers are quitting in droves over higher prices https://t.co/aubwnQqqf0pic.twitter.com/eEahZQdof7

— The Verge (@verge) July 19, 2016
The dominant subscription video service is also forecasting slower-than-expected growth in the US and its international markets in the current quarter, partially blaming Olympics coverage for fewer new users.
Netflix shares dropped as much as 15 percent in after-hours trading.
"The shares are down because their domestic subscriber growth slowed to a crawl … and domestic profits fuel their international losses," said Wedbush Securities analyst Michael Pachter.
Here's why Netflix's share price is getting clobbered https://t.co/JX63BO11By

— Fortune (@FortuneMagazine) July 19, 2016