Turkey hints at major policy shift towards Syria
Comments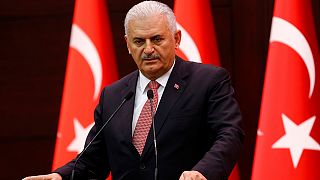 Following an improvement in relations with Russia and Israel, Turkey has now indicated it wants to mend ties with Syria.
Speaking at a ruling AK Party Head Quarters, Prime Minister Binali Yildirim said improved relations with Syria were needed in the fight against terrorism and for stability in the region.
Turkey PM Yildirim hints at mending ties with Syria https://t.co/ehMvBQPzm9

— (((רזיאל))) (@benavu54) July 14, 2016
"Russia, Israel …we will widen our circle of friendships both domestically and abroad. We have started to do this abroad. We have normalised our relations with Syria and Israel. Not with Syria, let me correct that. But I am sure that we'll eventually return to normal relations with Syria, too. We do need it."
Such a move would be a reversal of Turkey's Syria policy. Up to now it's been pressing hard for the overthrow of the Syrian President, Bashar al-Assad, claiming he has killed 400,000 innocent people.
But Turkey is under pressure with millions of refugees crossing its border from the war in Syria while also fighting terrorism on two fronts from ISIL and Kurdish militants.
Context
Last month Turkey announced the restoration of diplomatic ties with Israel after a six-year rupture and expressed regret to Russia over the downing of a warplane, seeking to mend strained alliances.
However improved relations with Syria could take some time.
In a later interview Prime Minister Yildirim stressed that any shift in Turkey's policy towards Syria was dependent on Assad. That things would need to change, "first of all Assad".
Turkey accuses the Syrian president of creating the conditions that gave rise to the jihadist group, ISIL which controls large parts of Syria and neighbouring Iraq.
"As long as Assad is there, the problem won't be solved," said Turkish Prime Minister Yildirim.