NATO commits to fund Afghan forces to 2020
Comments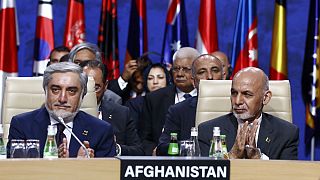 NATO countries meeting at a key summit in Warsaw have agreed to maintain a stable military presence in Afghanistan.
Bolstered by a smaller than anticipated cut in troop levels by Washington, NATO Secretary General Jens Stoltenberg said allies had also promised to help the US fund Afghan security forces to the tune or around one billion dollars a year over the next three years.
"I thanked President Obama for his significant decision on troop levels. I also commended the other framework nations Germany, Italy and Turkey and all other allies and partners that contribute to the mission for their strong commitment to our mission," Stoltenberg said.
The US had been keen to secure funding pledges from allies to support more than 350,000 Afghan army personnel inside the country until 2020.
For now, the worsening security situation and a resurgent Taliban have forced NATO to shelve plans to sharply reduce its own troop levels.