US sanctions North Korean leader over human rights abuses
Comments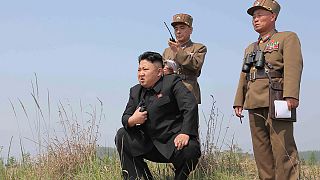 The US has imposed sanctions on North Korean leader Kim Jong Un for the first time, accusing him of human rights abuses. Ten other North Korean officials have also been targeted for allegedly running prison camps, torture chambers, propaganda organs.
Diplomats say the new new sanctions will incense the nuclear-armed country.
North Korea is already under an extensive sanctions regime for its nuclear activities but analysts see the latest move as an escalation of US efforts to isolate the nation.
The sanctions were announced to coincide with a US State Department report documenting abuses in North Korea.