Sir John Chilcot outlines key findings of report into Iraq war
Comments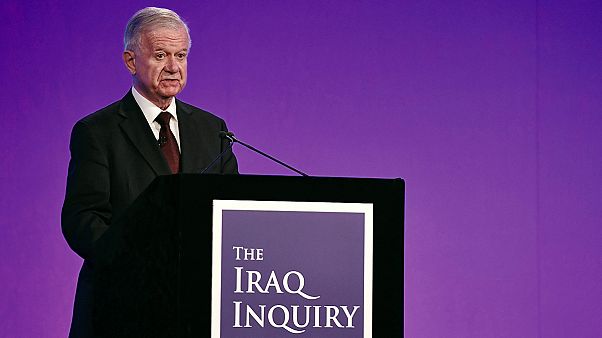 It was the first time since World War II the United Kingdom sent its troops to invade a sovereign country.
The invasion of Iraq in March 2003 has become a defining moment for the UK, the decision makers who cast the die to got to war and for the families who lost loved ones, highlighted by the publication of the long-awaited Chilcot report.
"The inquiry has not expressed a view on whether military action was legal. We have however concluded that the circumstances in which it was decided that there was a legal basis for UK military action were far from satisfactory," Sir John Chilcot said.
In 2002 Saddam Hussein was the subject of United Nations sanctions. UN inspectors had set out to try and establish whether or not Iraq had weapons of mass destruction or chemical and/or nuclear weapons.
For 11 years there was frustration as Saddam Hussein played cat and mouse with the UN.
The then British Prime Minister, Tony Blair began to forge closer relationships with the then President of the US George Bush.
"The threat from Saddam Hussein and weapons of mass destruction, chemical, biological, potentially nuclear weapon's capability, that threat is real. So the purpose of our discussion today is to work out the right strategy for dealing with this. Because deal we must," he said while standing side-by-side with George Bush.
A few days later in the House of Commons Tony Blair backed up his contention that there was a real threat by citing a 50 page dossier as evidence.
"It concludes Iraq has chemical and biological weapons, that Saddam continued to produce them, that he has existing and active military plans for the use of chemical and biological weapons which could be activated within 45 minutes," he told the House.
Sir John Chilcot explained the report questioned that statement:
"The judgments about Iraq's capabilities in that statement, and in the dossier published the same day were presented with a certainty which was not justified."
But British troops went into Iraq. The Chilcot report stated that military action might have been necessary later, but in March 2003 there was no imminent threat from Saddam Hussein.
The UK took responsibility for four provinces in the southeast of Iraq without the military and civilian capabilities to ensure security. That was another finding in the report.
"The government's preparations failed to take account of the magnitude of the task of stabilising, administering and reconstructing Iraq, and of the responsibilities which were likely to fall on the UK," said Sir John Chilcot.
The UK lost 179 servicemen and women during the campaign that followed the invasion. The six-year military mission came to an end in May 2009. At least 150,000 Iraqis lost their lives.