The ECB and Federal Reserve talk Brexit
Comments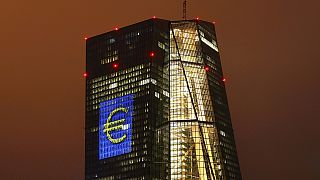 The Head of the European Central Bank Mario Draghi has vowed immediate action if Britain votes to leave the EU.
Live at 3pm CET: discussion with Mario #DraghiEP_Economics</a> →<a href="https://t.co/1KszaALKqT">https://t.co/1KszaALKqT</a> <a href="https://t.co/U9x1UQqsWL">pic.twitter.com/U9x1UQqsWL</a></p>&mdash; European Parliament (Europarl_EN) June 21, 2016
Speaking at the European Parliament he said the ECB along with other central banks and the IMF have been in consultation on how to prevent a market crash and keep the financial system fluid in the event of a leave vote: "The ECB is ready for all contingencies following the UK's EU referendum.There are extensive consultations between all Central Banks in the world and the IMF, But no plans or anything like that, no commitments."
Janet Yellen: #Brexit could have severe economic repercussions https://t.co/wsVk64XNFKpic.twitter.com/KaXeTkKKzN

— Bloomberg TV (@BloombergTV) June 21, 2016
In Washington the possible Brexit also occupied the Senate Banking Committee and Federal Reserve chair Janet Yellen : "One development that could shift investors sentiment is the upcoming referendum in the United Kingdom. The UK vote to exit the European Union could have significant economic repercussions. The Committee is closely monitoring global economic and financial developments and their implications for domestic economic activity, labour market and inflation."
Fed policymakers have cited uncertainty around the Brexit vote as a rationale behind delaying a June interest rate hike.
Though weak job figures in May are a major contributing factor.