Northern Ireland fan named after falling to his death in Nice
Comments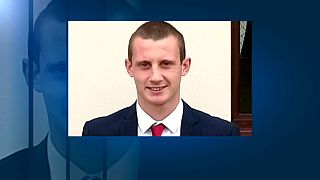 In the French city of Nice, police have named a Northern Ireland fan who fell to his death as 25-year-old Darren Rogers.
The amateur footballer from Ballymena plunged eight metres from the Promenade des Anglais onto rocks below.
The incident is believed to have taken place in the early hours of Monday morning, following Northern Ireland's defeat to Poland.
The death is still under investigation, though accident is seen as the most likely cause.
Nice's prosecutor Jean-Michel Prêtre said: ''Did this person fall because they lost their balance due to excessive consumption of alcohol? Perhaps. Did this person fall because they intended to commit suicide. Perhaps. These are the two main leads we are investigating into what may have caused this death.''
While the violence, which has so far marred the euro 2016 championship's, is not thought to be behind the 25-year-old's death, the incident followed clashes in the French coastal city between local hardcore Nice fans and Polish and Northern Ireland supporters.