No Jewish or Palestinian expectations from Paris summit
Comments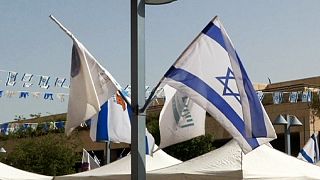 In Jerusalem and around Israel it seems no-one is expecting much from the Paris Mideast Summit, with the official line being that it is doomed to failure.
This is reflected in the Friday front pages of the Israeli press. At the highest level there even seems to be a feeling the summit will be counter-productive, whatever the outcome.
"It's a bad thing because it's actually going to distance peace. And I understand people's frustration with this conflict. It's gone on for far too long and people have suffered on both sides. But the real way to peace is going to be when our Palestinian neighbors agree to sit down with us and talk about all the difficult issues. And that's been Israel's position," said prime ministerial spokesman David Keyes.
Palestinian papers in Ramallah lament the absence of their representatives, and insist that while they are willing to talk, a bunker mentality reigns in Tel Aviv.
"My opinion is that nothing can oblige Israel to go back to negotiations or make peace with any country in the world, with Palestine or any other country. In the end Israel does whatever it wants, in the way it likes, and in the way that is comfortable for it," said Ramallah resident Anas Abu Khadijeh.
Israel continues to build apace in the occupied West Bank, and this remains a major bone of contention for the Palestinians as new settlements often encircle or cut off Palestinian villages from their neighbours.