Egyptian shares fall after plane's disappearance
Comments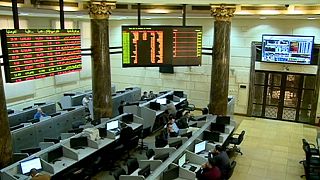 News of the EgyptAir plane's disappearance caused a sharp sell-off of shares on the Cairo stock exchange.
Trading ended on Thursday with the main share index down 1.8 percent which wiped around four billion Egyptian pounds (400 million euros) off the value of stocks.
Analysts said investors were concerned about the potential impact on tourism and on the wider economy given that the industry is one of Egypt's biggest sources of foreign currency.
Around Europe shares of airlines and tourism companies fell. Air France KLM, Lufthansa and IAG which owns British Airways' and Iberia were all down around one percent.
Aeroports De Paris, from where the plane took off, saw its shares decline 1.88 percent on Thursday.
The Egyptian pound's value was unchanged.
The financial markets were already depressed because of concerns that interest rates in the United States could rise perhaps as soon as June.