Verstappen takes Kvyat's F1 drive at Red Bull
Comments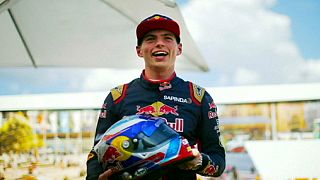 After copping a mouthful of Sebastien Vettel's anger at the Russian Grand Prix for rash driving that earned a stewards rebuke, not for the first time, Russian driver Daniil Kvyat has been demoted to Red Bull's junior outfit Torro Rosso, and teenager Max Verstappen is moving the other way.
Verstappen is the youngest man ever to race a formula one car, and Kvyat is only 22, but the Russian has now pranged the quadruple world champion twice. Vettel called him a "madman" after China.
Verstappen is an F1 thoroughbred. The 18-year-old Dutchman is the son of former driver Jos who was respected in the paddock for his pure racing instincts, and many tip him as a future champion. First he will have to try and top teammate Daniel Ricciardo's lap times, something Kvyat failed to do.
For Kvyat it is a return to the team he graduated from in 2014, where Red Bull says it hopes the driver will rediscover his form.