Liverpool to play Seville in Europa League final
Comments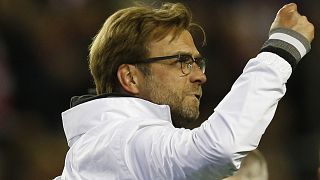 Liverpool scored early in their UEFA cup semi final against Villarreal and Daniel Sturridge added his second in the 63rd minute to calm nerves and go into the lead in the tie.
Playing the last 20 minutes with 10 men didn't help Villarreal. Lalana added a third
with eight minutes to go to put things beyond doubt and send the Spaniards home disappointed. Final score, 3-0.
In the other semi-final Shakhtar Donetsk were soundly beaten 3-1 by Seville with the Spaniards really upping the heat in the second half to ensure they would emulate other Spanish clubs involved in finals this year. It was not to be a clean sweep thanks to Liverpool, but again Spanish clubs have prospered in Europe this year.