US Federal Reserve keeps interest rates unchanged
Comments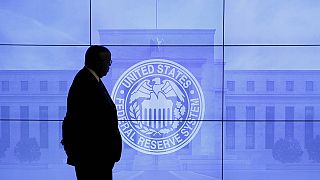 The US Federal Reserve kept interest rates unchanged on Wednesday (April 27). However it left the door open to a hike in June by signalling confidence in the US economic outlook.
The US central bank's policy-setting committee said the labour market had improved. That was despite a recent economic slowdown. It also said it was keeping a close eye on inflation.
The Fed said it expected inflation to remain low in the near-term because of earlier declines in energy prices.
It added that it was confident that inflation would rise to its two percent target over the medium-term.