Spain set to go to the polls again as coalition talks fail
Comments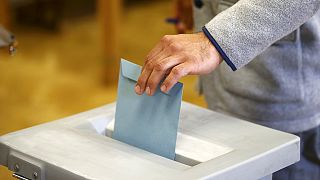 Spain is going to the polls again after King Felipe VI announced the failure of the latest round of coalition talks. It was the second time the parties and monarch met and failed to broker a deal on forming a government since the elections of December 20.
No party secured a majority in last year's poll. Two political newcomers Podemos – the anti-austerity party and the liberal Cuidadanos brought to an end Spain's long two-party system. Mariano Rajoy, leader of the People's Party has been caretaker prime minister since then. The political parties blamed each other for the impasse.
Mariano Rajoy's ruling People's Party won the most votes in December but he did not put his name forward for the nomination of head of government which is unprecedented in the recent history of the Spanish parliament.
And when the King charged Pedro Sanchez with forming a government the socialist leader – whose party polled the second highest votes he did not have sufficient support.
The PP and Podemos blocked the way forward. Only deputies from Cuidadanos the new liberal party which polled in fourth position supported him.
Sanchez had signed a pact with the centrist party penning a detailed reform programme hoping to win support of the other political parties and so form a government. The move failed.
For four months the country has been run by an interim government limited to working on administrative tasks while Spaniards have had to be patient hoping for a last minute agreement between the parties to avoid a repeat election in the middle of June.
"I would have preferred a deal but with no agreement it is back to the polls in June and I find it very bad that you have to wait many months for new elections," said one voter.
But according to Enrique Serbeto of the Madrid newspaper ABC the consequences of the failure to form a government are unpredictable.
"Spanish people have every reason to be worried, restless and angry at the situation because they have done what they had to do and that is to vote what has not worked is the rest. I think it's a big failure on the parties and the system itself. We will see how the electorate reacts. The only certainty is that fewer people will turn out to vote," he told Euronews.
The election is due to be formally called on May 3 once the formal deadline to form a government expires. Opinion polls suggest a new vote expected to take place on June 26 would to little to resolve the current deadlock.