Daimler faces US emissions investigation
Comments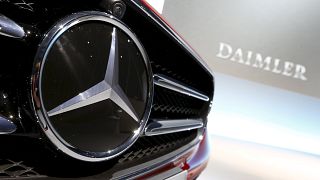 Mercedes Benz owner Daimler is the latest carmaker facing questions over diesel engine pollution.
The United States Department of Justice had asked the company to investigate its emissions certification process.
Daimler would say little except that it will look into "possible indications of irregularities and.. take all necessary actions".
Car industry analysts said they were surprised that the Department of Justice appears to be acting alone without the US Environmental Protection Agency and the California Air Resources Board which were involved in the Volkswagen emissions scandal.
Six months ago the Environmental Protection Agency said it would review diesel vehicles following an admission from Volkswagen that it installed software in cars allowing them to emit up to 40 times legally permissible level of pollution.
In early April, some owners of Mercedes diesel cars in the US filed a lawsuit claiming the vehicles likely contained a similar 'defeat device' to cheat emissions testing.
Daimler denied that and has said it will defend itself with all available legal means against that class action suit and others.
The company's shares fell on Friday. By late afternoon they were down close to six percent.