FBI says iPhone unlocking method won't work on newer models
Comments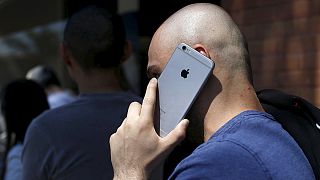 The secret method used by the FBI to unlock the iPhone 5c of one of the San Bernardino shooters won't work on newer models.
That is according to the bureau's director, who says it cannot be used on the 5s and the later 6 and 6s models.
The US Justice Department revealed last month that it had unlocked the shooter's phone with the help of an unidentified third party – and dropped its legal case against Apple.
The limited unlocking method means law enforcement authorities will probably have to lean on Apple to help them access other devices in the future.
FBI says method used to unlock iPhone doesn't work with iPhone 5s or newer https://t.co/wuDDMTP41zpic.twitter.com/YJTXXhBmsV

— TechCrunch (@TechCrunch) 8 April 2016