Turkey probes leak of 50 million people's data
Comments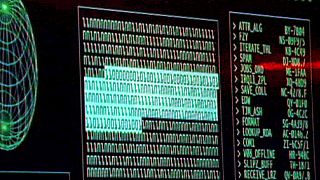 Turkey is investigating how hackers managed to post online the personal data of nearly 50 million people, or two-thirds of the population.
It is believed to be the biggest data breach in the country's history.
The website says included is the ID information of President Recep Tayyip Erdoğan, former President Abdullah Gül, and the Prime Minister Ahmet Davutoğlu.
The file contains national identity numbers, dates of birth and addresses, exposing millions potentially to identity theft and privacy violations.
A Turkish government minister said it was believed the breach dated back several years, and the leak came from electoral records the state shares with political parties before elections – although that theory has been questioned by a computer forensics expert.
"Cyber crime and this kind of activity create a big threat for the whole world. Protecting personal data, which people expect the state to take care of, has great importance. Any ordinary citizen's data is as valuable as my personal information as prime minister. At the end of the day, we will take all the necessary measures to make sure personal information is protected," Prime Minister Ahmet Davutoğlu said during a trip to Finland.
The website accompanies the data with taunts about Turkey's alleged lax security, while the hackers appear to make a political point too.
Suggesting they may not be Turkish themselves, one comment says "Do something about Erdoğan! He's destroying your country beyond recognition".