Pfizer calls off merger with Allergan after US Treasury nixes deal
Comments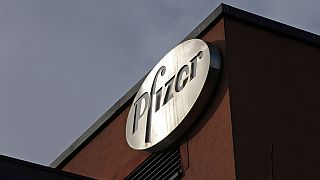 The US Treasury has tightened its rules to prevent companies moving abroad to avoid US taxes.
The immediate effect has been for the number one US drugmaker, Pfizer, to call off its merger with rival Allergan and moving the merged company's legal address to Ireland where Allergan is registered, and which has a much lower rate of corporate tax.
The merger, announced earlier this year, would have been worth 160 billion dollars, a new record.
So-called "tax inversions" have been controversial in the past, and the new Treasury rules are a victory for President Barack Obama's stated ambition to clamp down on tax-dodging company mergers.
Pfizer will have to pay Allergan up to $400 million for its expenses as a result of 
terminating the deal.
Pfizer's shares dipped 2% on the news, while Allergan's tumbled more than 14%.