Euro zone business records a bounce
Comments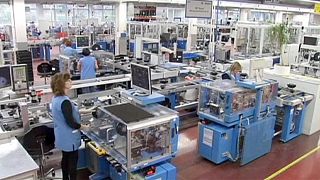 A new survey indicates Euro zone business growth edged up last month from February's 13-month low as demand weakened, particularly for services, despite deep price cuts.
The Purchasing Managers Index will make disappointing reading for the European Central Bank, coming just weeks after it eased policy on a wide front in its latest attempt to spur growth and inflation.
New business growth also decelerated, and the sub-index fell to a 14-month low of 52.7 from February's 53.4.