Disney begins search for new CEO after Staggs quits in surprise
Comments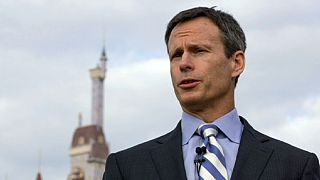 Shares in Disney dropped two percent after the firm announced the resignation of Tom Staggs, a veteran executive who was tipped to be its next CEO.
Staggs, Disney's current chief operating officer will quit the role next month and will leave the firm at the end of the fiscal year.
He was widely seen as the favourite to succeed Bob Iger, Disney CEO and chairman who steps down in two years.
Staggs was promoted to the role of chief operating officer in February 2015, putting him in the lead to succeed Iger. The executive who had been seen as Staggs main rival for the top position, Chief Financial Officer Jay Rasulo, announced last June that he would step down.