Jordan tops Forbes' list of best paid athletes (again)
Comments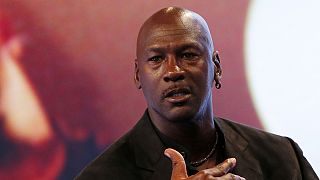 Michael Jordan has topped Forbes' list of highest paid retired athletes for the third year in a row.
Nike's Jordan brand is a cash cow and the basketball legend, who retired in 2003, made an estimated $110 million last year, according to the U.S. business magazine.
That's almost twice as much as David Beckam, who retired from football in 2013, and came second on the list with $65 million.
For retired golfers, one lucrative business is course design. It certainly helped put Arnold Palmer, who retired in 2006 but still made $40 million last year, onto the list.
For the second straight year, China's tennis player Li Na was the only woman on Forbes' list.
"For female athletes it can be sometimes a tough transition. There aren't a lot of sports where women have the potential to make anywhere close to men," said Forbes senior editor Kurt Badenhausen.