Boeing to cut 4,500 jobs to reduce costs
Comments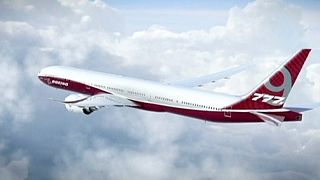 US planemaker Boeing is to cut about 4,000 jobs in its commercial airplanes division by the middle of this year plus another 550 flight test and lab evaluation posts.
The cutbacks – including hundreds of executives and managers – will be from voluntary redundancies and leaving positions unfilled.
Boeing spokesman Doug Alder said: "While there is no employment reduction target, the more we can control costs as a whole the less impact there will be to employment."
In February the boss of Boeing's airplane business, Ray Conner, said it needs to drastically reduce costs because of fierce sales competition from Airbus. He warned employees that job cuts were necessary to "win in the market, fund our growth and operate as a healthy business".
The Seattle Times – quoting internal company documents – reported Boeing could cut as many jobs again by the end of this year.