Radovan Karadzic "The Butcher of Bosnia"
Comments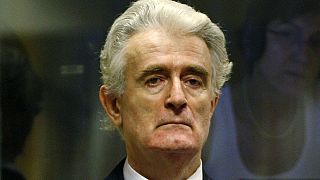 Radovan Karadzic is a published poet, a graduate of medicine, psychologist and a man who gained the nickname, "The Butcher of Bosnia".
He will go down in history for his crimes during fighting in the Bosnian war of the 90s.
In 1990 he helped found the Serb Democratic Party aimed at unifying Serbs into a common state and he became its president.
"Don't think you won't take Bosnia to hell and Muslim people perhaps to extinction. Because Muslims can't defend themselves if there is a war here. How will you prevent everyone killing each other."
Those words he spoke in a debate in the Bosnian Parliament in 1992 on a proposed independence referendum had an ironic resonance as the Balkans began to tear themselves apart in conflict.
In 1992 Bosnian Serb forces under the command of Ratko Mladic who answered to Karadzic targeted civilian areas of Sarajevo during a three-year conflict.
A force of 13,000 encircled Sarejevo and it became the longest siege of a capital city in modern warfare. Five thousand four hundred and thirty four civilians were killed.
In July 1995 an estimated 8,000 Bosnian Muslim male prisoners in Srebrenica, a UN safe area were slaughtered by troops in what is considered the worst war crime since World War Two.
The UN judges said Karadzic had intended to eliminate Muslim males in the town.
He has said that any atrocities were the actions of rogue individuals, not the forces under his command.