Paris attacks suspect Salah Abdeslam captured in Brussels raids
Comments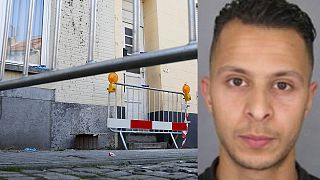 Paris terror attacks suspect Salah Abdeslam has been arrested during a massive police operation in the Molenbeek area of Brussels, the Belgian Federal prosecutor's office has confirmed.
According to police sources Abdeslam was wounded in the leg in the course of the anti-terror raids on rue des Quatre-Vents.
The mayor of Molenbeek, Francois Schepmans, confirmed two people were injured in the operation. A third was later captured.
Belgian broadcaster RTBF says it is 'more than likely' that Abdeslam was one of two people who escaped earlier this week in a raid on the Forest area of Brussels.
Posted by euronews on Friday, March 18, 2016
Abdeslam had been on the run since the November 13 Paris attacks which killed 130 people.
It comes after reports earlier on Friday that the suspect's fingerprints and DNA had been found at the Forest apartment which had been raided on Tuesday. Public Broadcaster RTBF reported that Abdeslam may have been one of the suspects who escaped the police operation earlier in the week. RTBF also reported that the gunman killed during the raid, Mohamed Belkaïd, was involved in the attacks in Paris.
Investigators believe Abdeslam may have been the driver of a car which dropped off three suicide bombers near the Stade de France, one of the attack sites.